2022 Chevron Houston Marathon and Aramco Half Marathon | Houston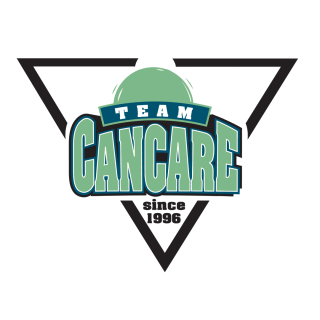 CanCare has been selected once again as an official charity of the Chevron Houston Marathon's Run For A Reason program. Team CanCare consists of runners and walkers of all ages. Team members work towards a common goal – to raise awareness and support for CanCare so that no one endures cancer alone.
This year marks the 50th Anniversary of the Chevron Houston Marathon. We are so honored to have been one of the original charities of the Run For A Reason Program and we could not be more excited to celebrate this special milestone with them! See below for all the ways you can support Team CanCare this year.
---
THERE ARE SEVERAL WAYS YOU CAN JOIN TEAM CANCARE
RUN FOR A REASON (RFAR PROGRAM)
Join Team CanCare and commit to raising a minimum of $700. This will secure a guaranteed entry in the
2022 Chevron Houston Marathon
, Aramco Half Marathon or We Are Houston 5k.
Register here
and choose CanCare as your charity!
Registration to Team CanCare also includes:
An opportunity to dedicate your race in memory or in honor of someone you love who is a survivor of cancer
A free CanCare tech jersey and a personal fundraising page.
Stylish swag from the Houston Marathon Committee and a finisher medal and t-shirt when you submit your time to Houston Marathon Committee
REGISTER TO RUN FOR A REASON
HERO ENTRY
Support Team CanCare and be a Hero! A limited number of HERO entries are available each year for Chevron Houston Marathon or Aramco Houston Half Marathon by making a one-time tax-deductible donation of at least $350 to CanCare.
REGISTER TO RUN FOR A REASON
FUNDRAISING
Opportunity for runners who already have a race slot (or non-runners) but want to join Team CanCare to help us reach our fundraising goal and ensure no one endures cancer alone. As part of Team CanCare, you will get to enjoy all of the Team CanCare benefits. The minimum fundraising amount to receive a t-shirt: $100. Suggested fundraising amount: $250 or more. If you are interested in becoming a fundraiser, please
click here
.
FUNDRAISE FOR CANCARE
CORPORATE PARTNERSHIP PROGRAM
The Corporate Partnership Program is an active way to encourage wellness, team building and charitable giving within your organization and alongside other likeminded companies. By participating in the event and fundraising on behalf of CanCare, a group of three or more team members will receive amenities that will enhance their race weekend experience.
Click here to see the 2022 Corporate Running Team Guidelines!
If interested in putting together a Corporate Partnership for CanCare please contact events@cancare.org.
---
WHY SUPPORT CANCARE
Here at CanCare, we provide many emotional support resources for those facing cancer including, but not limited to:
If you want to get involved with CanCare past the Houston Marathon, we're always looking for
survivor volunteers
to help those who have been diagnosed and need emotional support.
---