Transforming Through the Wilderness of Grief
A CanCare online educational event for the cancer community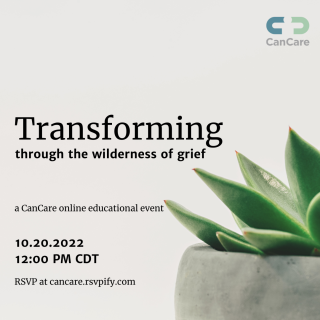 Reserve your spot by clicking here.
In the wilderness, we will find the way. This seminar will explore the human dilemma encountered before a feared loss or after a loss and how we can walk with another in their wilderness. Whether that be a serious illness such as cancer, health changes, death or other crises, how can we care? Everyone experiences this wilderness differently, and everyone is helped differently. Through understanding and embracing the unwanted gift of grief, we move toward transformation.
Speaker: Tim P. VanDuivendyk, DMin, MDiv, BS
Reverend Dr. Tim VanDuivendyk is a chaplain, counselor, and retired Vice President and Chaplain for Spiritual Care at Memorial Hermann Health System in Houston. He is the author of the book, The Unwanted Gift of Grief, that shares his personal and professional wisdom about grief.