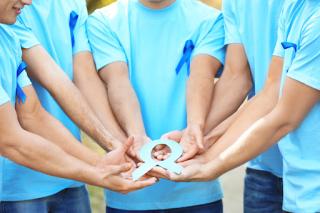 Prostate Cancer Support in Texas
Emotional Support for People with Prostate Cancer in Texas
If you are battling prostate cancer in Texas, CanCare is here for you.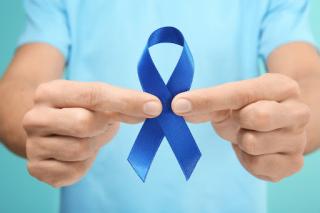 A prostate cancer diagnosis can be some of the most devastating news you'll ever receive. However, you should know that you're not alone—around 1 in 8 men will be diagnosed with prostate cancer at some point in their lifetime. When you
need the support
and camaraderie of other people fighting prostate cancer and
survivor volunteers
, CanCare in Texas can help.
Here at CanCare in Texas, we also know that
Caregivers need emotional support too
, so if you're caring for someone with prostate cancer, please reach out to get the emotional support you need today.
Facts About Prostate Cancer
According to the
American Cancer Society
,
1 in 8
men will be diagnosed with prostate cancer at some point in their lifetime. Prostate cancer is one of the most common types of cancer among men, and the survival rate is dependent on the stage and cancer treatment.
Thanks to advancements in technology, we are much more knowledgeable about prostate cancer and can identify it in its early stages. As a result, there are less invasive treatment options for patients, and survival rates have increased.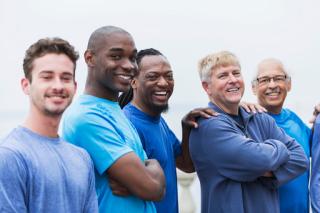 Facing the Effects of Prostate Cancer
You are not alone
Trying to process the news and learn about your diagnosis simultaneously can be overwhelming. You should not navigate this experience alone, as terminologies like PSAS and androgens become a part of your new normal.

Cancer support communities like CanCare are an excellent resource for people facing prostate cancer who need an extra shoulder to lean on. With in-person prostate cancer support groups, online prostate cancer support groups, and survivorship programs and centers available, survivors and those going through prostate cancer have access to people who know what it is like to be in their shoes.
Get Emotional Support With CanCare
We're here for you!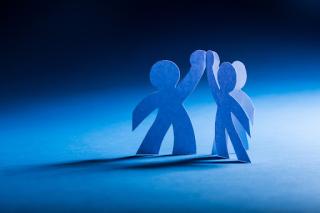 Have a survivor by your side that can help you navigate through your prostate cancer journey. Our cancer support community at CanCare has a specially trained group of survivors who provide emotional support to people in Houston facing prostate cancer today.

Our volunteers in Texas are a diverse group of survivors who have been through all prostate cancer stages. We thoughtfully match survivors with people experiencing the same or similar type of cancer, stage, and treatment that they once went through. We encourage you to join us!
Prostate Cancer Resources
Building a support network is an important part of cancer support. We recommend starting to build your support network by requesting a prostate cancer survivor match.
---
Here are some additional prostate cancer support resources that may be of help to you:
American Urological Association Foundation
(410) 689-3700
CancerCare
(800) 813-HOPE
Malecare, Inc.
(212) 673-4920
National Alliance of State prostate Cancer Coalitions
(877) 627-7228
Prostate Advocates Aiding Choices in Treatments
(616) 453-1477
Prostate Cancer Education Council
(866) 477-6788
Prostate Cancer Foundation
(800) 757-2873
The Assistance Fund
(855) 845-3663
The Prostate Net
(888) 477-6763
Time to Screen
(855) 537-2733
ZERO : The End of prostate Cancer
(888) 245-9455
FAQs About Prostate Cancer
The prostate and pancreas are both glands in the human body but they are not the same. The prostate is a gland in the male reproductive system and the pancreas is a gland that is part of the digestive system.

No, women cannot have prostate cancer because the prostate is part of the male reproductive system that is not present in women.

The testicles and prostate are both parts of the male reproductive system involved in semen production but they perform different functions. The prostate is a walnut-sized gland located between the bladder and the penis. The prostate is just in front of the rectum. The prostate's most important function is the production of a fluid that, together with sperm cells from the testicles and fluids from other glands, makes up semen. The muscles of the prostate also ensure that the semen is forcefully pressed into the urethra and then expelled outwards during ejaculation. The testes are 2 small organs that are found inside the scrotum. The testes are responsible for making sperm and are also involved in producing a hormone called testosterone. Testosterone is an important hormone during male development and maturation for developing muscles, deepening the voice, and growing body hair. Cancer of the prostate and cancer of the testicles have different risk factors, symptoms and prevalence.

Prostate Cancer Awareness month is September.

We provide emotional support for prostate cancer patients by connecting you with a survivor whose experience with prostate cancer type, stage, and treatment is similar, if not the same, as yours. We invite you to join us by requesting to be matched with a prostate cancer survivor who will give you the support you need, just

click here!

We also offer an online support group for those facing stage 4 cancers. Our online stage 4 support group meets the 3rd Friday of the month from 12PM – 1PM central time. Contact

groups@cancare.org

for more information and the link for the group.

Yes, with our large community of prostate cancer volunteers we can usually connect you with someone who has experience with a similar, if not the same, treatment. Though we do not provide medical advice, your volunteer can share his experience with you.

Cancer affects everyone you love. Often, your family want to support you but may not know how. Here are

10 tips

for you to share with your family.
See what our clients are saying
"I contacted CanCare and spoke to a woman who had faced and won the battle I was fighting. I felt so uplifted and re-energized to continue fighting and accept what was happening."

...

View Full Story
"One morning while in Houston Methodist Hospital for transplant, a CanCare volunteer knocked on the door. He sat and shared with Ron and Ina about his time not just in the same hospital, but in the very same room as Ron! That day they found a new best friend in this CanCare volunteer. Ron and Ina both took a deep breath, seeing a survivor walking and sharing his story and listening to theirs. It was uplifting for both and gave them a sense of hope."

...

View Full Story
"I am a proud supporter of CanCare! Without CanCare, I think I could still be searching for someone that understands my specific challenges and perhaps would still be struggling with how to move forward."

...

View Full Story
"As a client of CanCare and as a caregiver, I felt witnessed and heard. My CanCare mentor-volunteer was actually an ovarian cancer survivor. Usually, CanCare ensures cancer patients are matched up with survivors and caregivers are matched with caregivers. I am grateful to this day for CanCare's creativity in pairing up a volunteer survivor with a caregiver client."

...

View Full Story
"Nargis has been a pleasure to talk to. She is so sweet and kind and I really enjoy hearing about her experience compared to mine."

...
"My Cancare volunteer became my friend I love and appreciate Kim!"

...
"I deeply appreciate your help and talking with Wanda has really been helping me through this diagnosis and in sorting through my thoughts and feelings. She is kind, listens, is very comforting, and a wonderful person."

...
"This is a great program you have. Nothing like support from someone who really knows what you are going through."

...
"I am so grateful and thankful CanCare matched me with Claudette who had kidney cancer in 2001 and has been cancer free all these years. She gave me so much hope and assuaged all my fears about the surgery and outcome. We talked over an hour the first time and we have stayed in touch since my surgery Sept 20. Claudette and I continue in stay in touch and we hope to meet for lunch when I am feeling better. I have already referred a friend to CanCare. She is about to have a double masectomy. Thank You for your program. I am the first in my family to have cancer so had so many questions I forgot to ask the day I received the results of my CT scan."

...
"I am forever grateful for Anthony, Tom, and Greg. All have in their own special ways helped me deal with a very difficult situation. Anthony is my rock. Someone who stays in contact and always provides support and encouragement. Tom reaches out and listens to me, and talking helps tremendously. Amazingly, Greg and I share doctors and have the same cancer. Being able to talk with someone who is on a very similar journey brings me comfort and peace."

...
"My volunteer met with me for several hours over coffee to talk about her fight and answered so many questions I had about my daughter's diagnosis."

...
"I thank you very much for offering this service. It help me when I was overwhelmed with my husband's cancer."

...
"Brenda in Texas is kind and understanding. She gave freedom to contact her anytime. She always gets right back in touch with me. Thank you for having this service available to us cancer patients who live with the unknown. Brenda has wonderful faith that rubs off onto me. Thank you again."

...
"I am just starting my journey with cancer. My volunteer has been great. Thanks for connecting us!"

...
"Wonderful organization and excellent and compassionate service for both staff and volunteers."

...
"My volunteer has been a great help to my wife (tongue cancer)."

...
"She's been a huge blessing to my life, amongst this worldwide crisis. I can't wait to meet her in person when this is all over (or passes us.)"

...
"Trish was the best I couldn't have gone through this without her!"

...
"This is a must! So needed so valuable."

...
"The response by your team when I reached out was immediate and amazing. I felt their interest and caring was totally sincere."

...