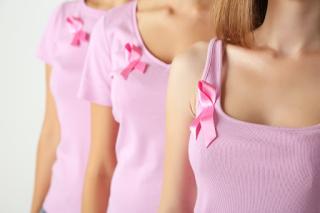 Become a Breast Cancer Survivor Volunteer
Breast Cancer Volunteers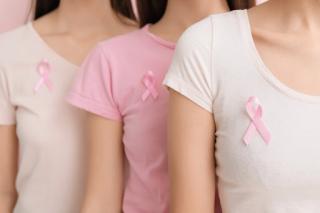 A breast cancer diagnosis marks the beginning of a journey. If you are a survivor who has been down the same road, you know better than almost anyone else what it takes—and you are uniquely positioned to help others just beginning their breast cancer journey.
If you've struggled with cancer and come out even stronger on the other side, you might find yourself wanting to
give back
. Maybe you were helped by a survivor when you were undergoing treatment, and you want to pay that forward. Maybe you want to pass along the practical lessons you've learned in your cancer journey. At
CanCare
, we want to help you do just that.
How You Can Help as a Breast Cancer Survivor
However you're comfortable supporting people just beginning their breast cancer journey, there's a
volunteer opportunity
for you. You could work directly with people who need your support the most by volunteering your time and experiences on a one-to-one basis or in a cancer support group or similar program, or you could take a more indirect support role.
All of the following are great choices for those looking to work closely with those facing cancer:
Share your cancer experience with those who have recently been diagnosed—even though every individual's cancer journey is different, your story can provide valuable insight as to what others can expect
Volunteer your expertise to help people with breast cancer in other areas of life
Driving a fellow survivor to their doctor appointments, or back home again
Performing errands for someone facing breast cancer, like grocery shopping, picking up meals, or taking care of pets
Visiting individuals dealing with cancer while they're recuperating from surgery at the hospital
Lead, co-lead, or participate in a cancer support group
Take notes for someone facing a breast cancer diagnosis during their doctor's appointments
If you'd rather take a more behind-the-scenes role, you could consider one of the following:
Volunteer with a breast cancer support network to distribute care packages to people undergoing treatment
Helping with administrative tasks at a local cancer charity or event

Donating

to an organization like CanCare or participating in a fundraising drive
Volunteer Training Dates
Our team of therapists, training specialists, and healthcare professionals work together to ensure that every volunteer feels prepared for the job. The training program thoroughly prepares our breast cancer survivor volunteers by helping them process their personal cancer journey, develop listening skills, and learn how to best support their clients.
ONLINE/VIRTUAL TRAINING CLASSES:
February 25-26, April 22-23, July 20-21, October 7-8, November 16-17
INTRODUCTION TO CANCARE: INFORMATIONAL SESSIONS
Join us online to learn more about our volunteer program and what our volunteers do! (Friday, March 24th at 12 noon Central or Friday, June 2nd at 12 noon Central). Reserve your spot at the March session today at cancare2.rsvpify.com.
TWO-DAY TRAINING CLASS TIMES (CENTRAL TIME ZONE):
Weekend sessions are 9:00a - 3:00p Saturday and continue 1:30p - 6:00p. Weekday sessions are 9:00a - 3:00p both days.
How Much Time Can I Volunteer with CanCare?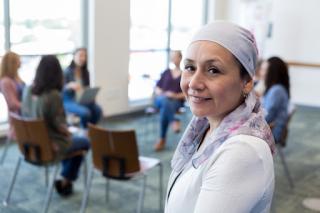 As a volunteer with CanCare, you decide how much time you can devote to supporting those facing breast cancer. Our organization pairs survivor volunteers with clients recently diagnosed with breast cancer. Our volunteers are crucial to the process, as they can provide a unique perspective and emotional support because they have been on a similar journey.

Whatever brings you to CanCare, we're here to welcome you to our community of breast cancer survivor volunteers. Our mission is to ensure that anyone facing cancer has a survivor they can count on, who understands what they're going through, and who is there for them when they need someone. If you've had breast cancer and want to help, reach out to us today.
How to Become a Breast Cancer Volunteer with CanCare

When you're ready to make a difference for another person facing breast cancer, reach out to CanCare to see how you can help!
We offer
online/virtual training classes
throughout the year to become a member of the CanCare Volunteer Survivor team.
If you want to become a breast cancer survivor volunteer with CanCare, we can use you!
Signup online to be a volunteer
,
email us
,
call us
, or attend one of our events today.
See what our volunteers say