History and Mission
CanCare provides hope and healing to our cancer community by ensuring anyone facing cancer can have a survivor by their side.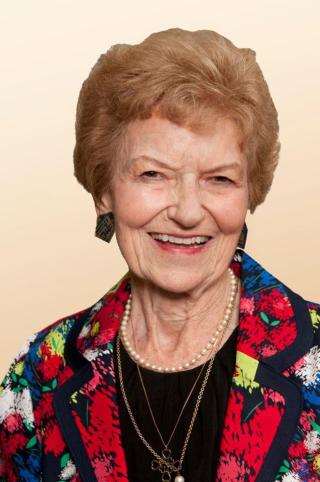 In 1973, Anne Shaw Turnage was diagnosed with stage four colon cancer that had metastasized to her liver, at the age of 46. However, that diagnosis didn't dampen the spirit of a wife and mom of three young children.

During her treatment, she began to realize the lack of hope among her fellow cancer patients and the impact that it had. Anne thought there had to be a better way to support people walking through cancer beyond what was currently offered. Anne carried this idea with her to Houston when she and her husband, Mac moved in 1989.

During her first year in Houston, Anne balanced her continuing chemotherapy treatment with meetings with leaders of various faith congregations in the area. Her relationship with Memorial Drive Presbyterian Church would prove to be the most formative in taking her idea and bringing it to fruition. At the end of a service on a Sunday, then lead pastor, Tom Tewell, announced the church's decision to help Anne's vision and encouraged anyone interested in supporting her efforts to stay after the service. A group stayed after the service that day along with two anonymous donors who generously donated $10,000 to get Anne's idea up and running. This support helped Anne establish CanCare in 1990.

Today, more than 300,000 "Annes" have received one-on-one support while they faced cancer!
CanCare Values
Courageous
We bring hope through survivorship to those with cancer and their caregivers.
Compassionate
We ensure no one seeking our assistance experiences cancer alone.
Committed
We hold our relationship with those whom we serve as a sacred trust. We maintain the privacy and confidentiality of all our clients.
Connected
We strive to build goodwill in the communities that we serve.
30 Years Of Highlights | 1990-2020
1,960
Volunteers Trained
Trained more than 1,960 support volunteers with more than 75 different types of cancer.
24,500
Received Support
More than 24,500 individuals received one-on-one support
176,482
Hospital Visits
Have made more than 176,428 hospital visits to patients and caregivers at our 27 medical partner facilities in Texas, Georgia and Colorado.
100
Volunteer Training Classes held
Held 100 volunteer training classes.