A Survivor By Your Side
Providing Hope to Those Facing Cancer
You Are Not Meant to Endure Cancer Alone
Cancer is hard, but it doesn't have to be lonely.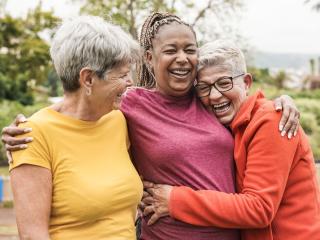 CanCare envisions a world where no one faces cancer alone. We provide hope and healing to the cancer community by ensuring anyone facing cancer can have a survivor by their side. Our 500+ trained volunteers walk alongside those facing cancer as they navigate treatment and the life changes that come with a cancer diagnosis.

Whether you need or want to give encouragement, CanCare is the place for you! Support is available over the phone, via text, email and in person – one time or on an ongoing basis.
Founded by Anne Shaw Turnage, a survivor of colon cancer, CanCare has grown into a network of trained volunteers including survivors, caregivers of survivors and medical professionals who provide emotional support and cancer-related resources. Survivors of more than 75 different types of cancer are the heartbeat of the organization, providing hope, friendship and hospital visitations for those facing cancer.