Volunteer Spotlight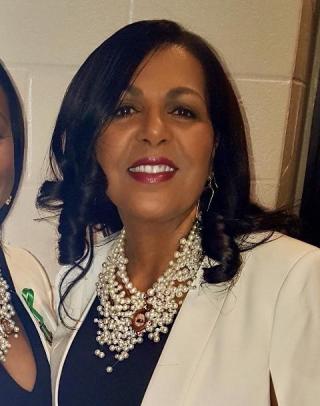 Samella Edwards
is our
Volunteer in the Spotlight
for this summer quarter of CanCare Atlanta. Samella is a member of Class 89 and trained to be a Caregiver Volunteer after caring for her mother with Stage 4 Colon Cancer and her father, both who lived in Alabama.
Zion Missionary Baptist Church
in Roswell, where Samella and her family are members, hosted CanCare Training for Class 89 in the Spring of 2019. Twelve members of her congregation trained along with her.
Since training, Samella has mentored eleven caregivers whose loved ones are in treatment for cancer. She enjoys talking with caregivers and often, after the first conversations, allows them to call her when they have an opportunity to share their concerns. She understands that caregiving is an all-consuming responsibility and wants to make herself available when others need her. She often finds herself talking about helping a parent "get their affairs in order" when the doctors have told the caregiver that their parent is unlikely to survive, and this is much appreciated.
Samella works at
Empowerment Resource Center
, a non-profit agency that offers HIV/AIDS and sexually transmitted disease screening and treatment services, family planning services and immunization services so that individuals who have been diagnosed with HIV/AIDS get the treatment and the help they need. For fun, Samella likes all kinds of crafts. She enjoys walking 4-5 miles several days a week and playing cards with seniors from her church. Samella has a giving heart and we at CanCare Atlanta thank her for all that she does to support her clients. We celebrate
Samella Edwards
.